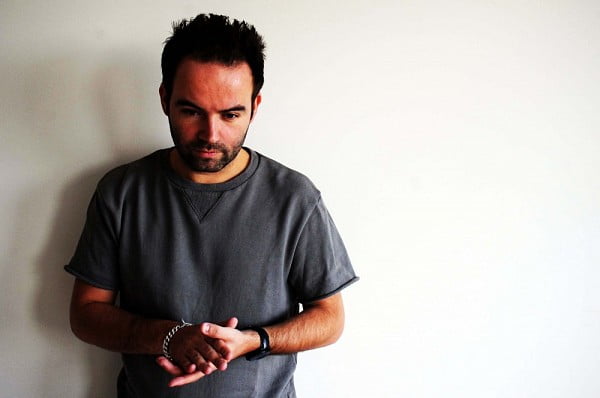 In The Mixdown #2 Vanilla Ace - Work On You
A man of somewhat mystery - going by the name Vanilla Ace - this producer is next up to take us deep In The Mixdown, with his latest release 'Work On You'. This eclectic groover sits itself in the depths of deep house, while spinning a slick set of disco stabs that makes us all kinds of giddy. Released on April 7, the track leads the 19th instalment of the Collected Works compilations series from the influential Berlin powerhouse Off Recordings. Having only tipped radars in 2012, Vanilla Ace has already delivered his 99's worth, with releases on Toolroom, MODA, Suara, OFF Recordings, Ministry of Sound. The following 'Work On You' is guaranteed to make the dance floor melt, and is certainly not one for the flakes.
Here is the track - https://www.youtube.com/watch?v=n-zUwgOiLoc&feature=youtu.be
'Work On You' featured as the lead track from the 19th Collected Works compilation EP series from Off Recordings. How did your track find its way into featuring within this series?
Once I had made the track, I had a feeling it would suit OFF so sent it over to Andre Crom and he loved it after playing it out a few times.
Why do you think this track suits Off Recordings, and how do you feel you compare to the other producers on the EP?
OFF always put out classy pieces of house music and 'Work on You' fits nicely with the current direction and style they are going. The other producers on the EP are great and all have a certain style. I'm probably a bit more eclectic than most as I don't just sit in one genre of house or nu-disco.
What was your initial mind-set going into 'Work On You' and what did you want from it?
I discovered the vocal on an old house acapella vinyl I have had for years, not even sure where I got it, but once I heard it I knew it would work in a jacked up bouncy vibe with a killer bass sound.
How do you normally start your production process?
I usually start by getting some drum loops going and then fitting the vocal around it to make sure it's going in the right direction. Once that's done I start with the bass sound and atmospheric parts.
Which VSTs have you used to produce this track?
It was a mix of Arturia stuff, Mini V for bass and CS80 for the synth sounds.
When you were creating 'Work On You', how long did you spend on the arrangement?
The arrangement didn't take that long as I knew how I wanted it to be. I DJ on Serato, so I always have a good vision of how the sound wave should eventually look like.
How did you make the main bass line?
This took a while as I didn't want it to sound like a generic style, so I experimented with a number of ideas on the Mini V. Once I had one that had me moving in my seat, I knew I was onto a winner.
Do you mix and master your own tracks?
I try and do as much as I can but usually I'll send to an engineer friend to beef up and mix down properly. Mastering is usually done by the label.
What do you do if you lose the flow and inspiration? How do you recharge?
Have lunch! Go for a walk, check your emails. Listening to some new music helps as well.
Did you test 'Work On You' out in a club before sending this version to the label?
I always test new tracks in my sets before I send to anyone, I've made the mistake in the past of sending tracks to labels without road testing them first. Gauging the audience reaction is a must, there is nothing better when someone comes and asks you what something is that you just made.
Putting the glitter ball into the hard graft, 'Work On You' is a testament to the careful craft of fine-tuned mechanics. Made with the dancefloor at heart, it's been tried and tested within its valentine, and even been given clubber kiss over approval before dropping on Off Recordings. A stand out amongst the EP, Vanilla Ace is clearly cooler than ice. Headlining the next Raw Silence Pacha London party on April 25, make sure you get down so Vanilla Ace can make his magic 'Work On You'.