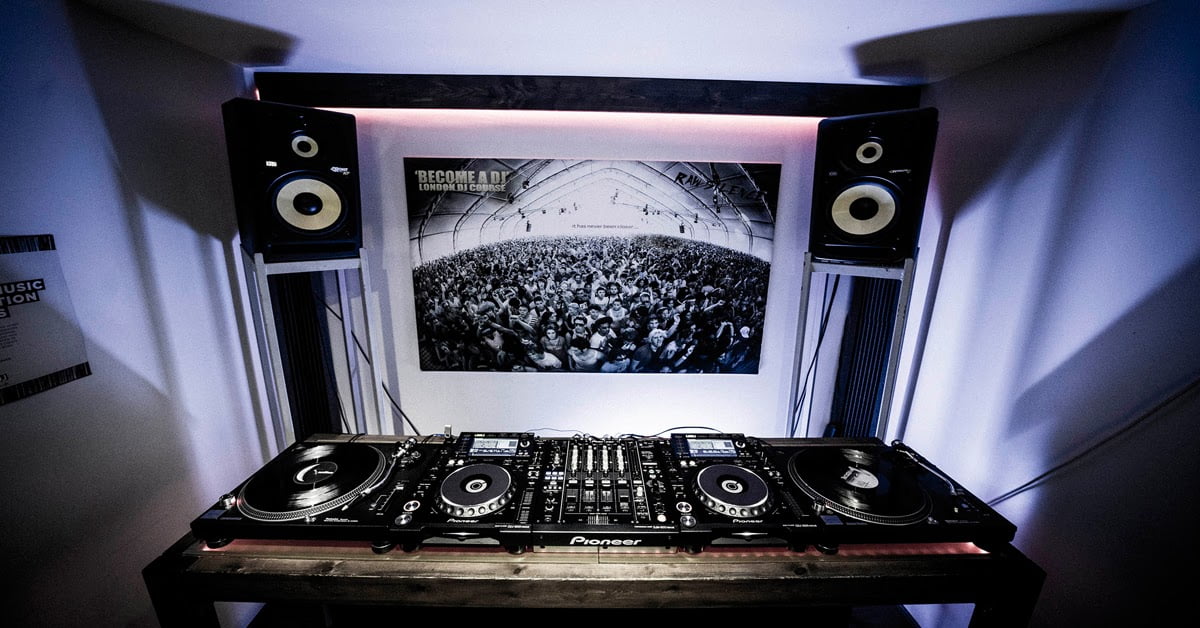 How to have a better DJing practice session in our London DJ Studios
You may have heard that it takes 10,000 hours to master a skill. We're certainly not saying that you should lock yourself in the dj studio for the next 10,000 hours, but it's without a doubt that solid practice is needed to progress and improve.
Deliberate and mindful practice can really help you to achieve your goals thus always try to plan, prepare and monitor your performance for greater and quicker improvement. To break it down:
Analyse. Identify one part of your DJing that needs improvement, e.g. beat matching, set building or mixing of tracks.
Practice. Try to focus on the part that you want to improve.
Evaluate your progress.
Repeat it all again.
Some tips to improve your DJing practice session:
Cover the bpm counter on the Pioneer CDJ's screens to improve your beat matching skills. That way you will have no choice but to beat match by ear. After all, the mission is to hear and feel the music, not see it.
Record your DJjing sessions so you can listen back for things to improve on. Our Zoom h5 recorder is always available.
Try different equipment. If you are used to play using Pioneer mixer, mix it up and use a different kind. We have an Allen Heath Xone96 mixer available in the DJ studio which you can request.
Add a third Pioneer CDJ deck to your set up to perfect your skill even further.
Bring a friend and have a b2b session. It's always a lot of fun to collaborate and a b2b is a great way to learn from and inspire one other.
If you do not have the equipment at home or your neighbours are simply not that into the music - we've got your back! Our DJ Studio is available for hire on an hourly basis, 7 days per week where you can put it all into practice and enjoy the powerful bass of our KRK Rokit 10 speakers.
Hire is available from one hour up to a full-day and is chargeable by the hour, at £12.5 p/h. A member of our team will always be around to assist you should you need help.
Available DJ equipment:
4 x Pioneer CDJs 3000
2 x Pioneer DJM900nx2 mixer
2 x Technics 1210's turntables
1 x Allen & Heath Xone96 mixer
1 x Zoom H5 recorder
Each studio is fitted out with Rokit KRK 10 monitors.
Book it online HERE