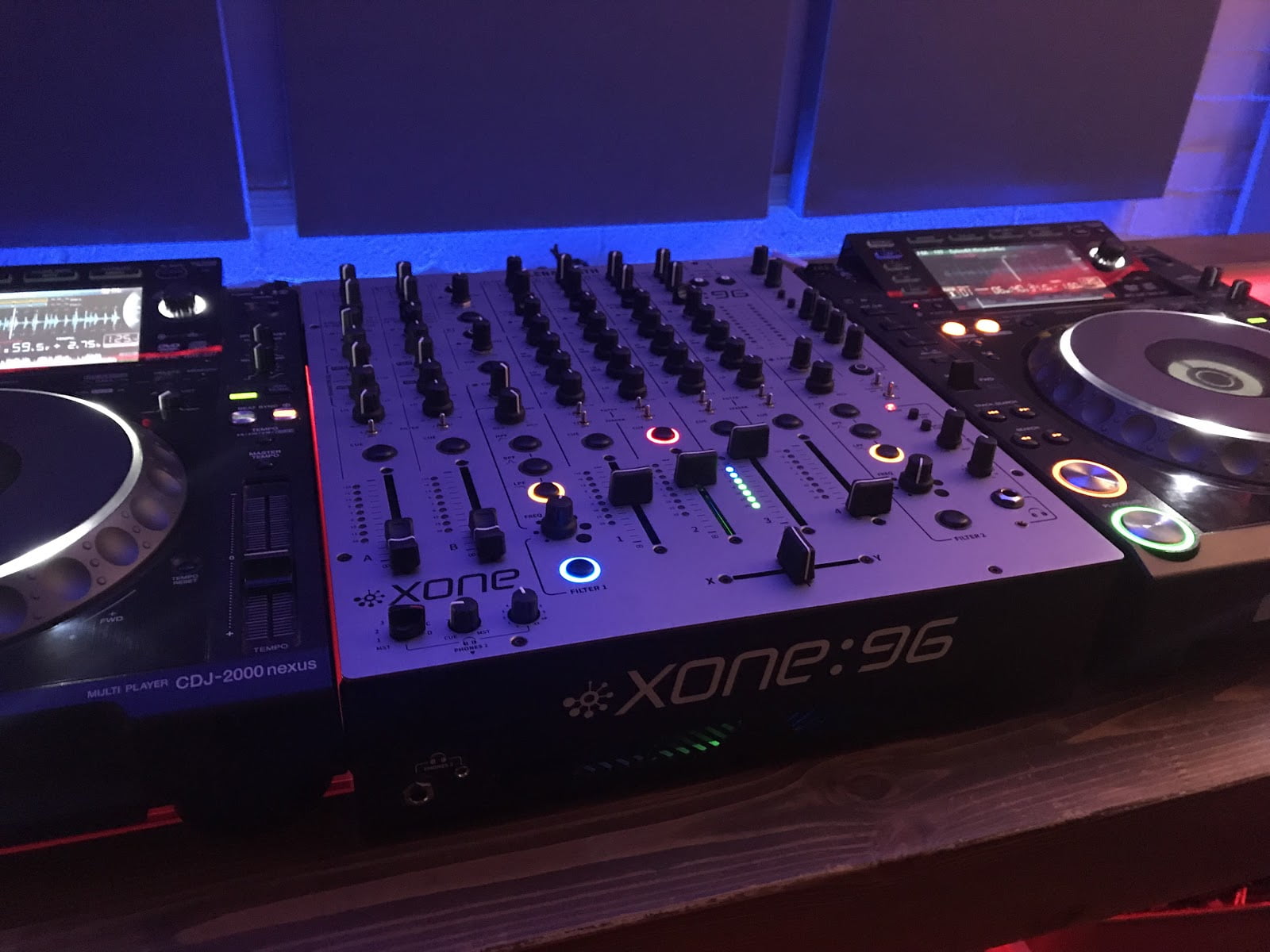 A long awaited new Allen & Heath Xone 96 is in our London DJ Studio!
After a long wait the next edition of the Xone is here and you are very welcome to come and try it. Available to use during your dj studio hire or your DJing session.
All in all, the new Xone puts a modern twist on the masterful art of what the Xone:92 already provides. In other words: it takes the base of the Xone:92 we all know and love and adds updated features you need as a DJ in the tech world we live in today. This includes new dual USB ports – so two DJs can connect their own laptops at the same time, making for easy movement back and forth and access to the six channels on the mixer – and two separate headphone CUE systems. In short, it's the perfect elements you need to set up seamless B2B sessions with other DJs.
Other new features also include a new three-band EQ added for booth output, a "Crunch" control feature to add to the list of Xone's iconic filters and more. As put by A&H, it "Xone:96 lets you connect your whole rig, from laptops and turntables, to pedals, synths and drum machines."