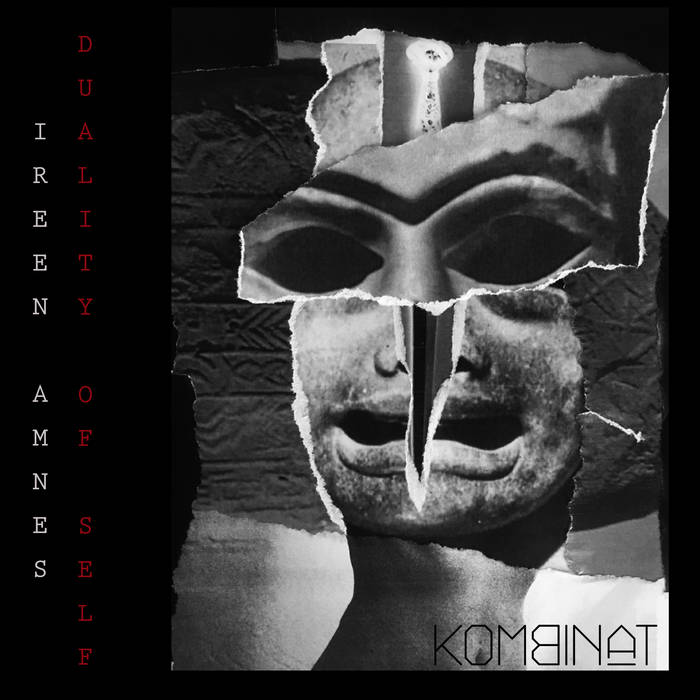 Launch of the Kombinat - our in house record label
We are very excited to announce a launch of our very own in house record label called Kombinat. It is dedicated to emerging artists from the techno and experimental world and will be a great outlet for our clients to release their musical creations.
The first release is from hugely talented Ireen Amnes who is also our instructor here in the studios. 'Duality of Self', the debut five-track EP comes from rising techno creative, Ireen Amnes. She has a strong musical background, devotion to analogue machines and a number of cross-genre influences sitting behind her unique sound and style. Here, she takes us on a earnest, powerful journey through the psyche, each track portraying different stages of consciousness and understanding throughout life.
The release opens with 'Deranged', its industrial and dark techno influences providing a restrained yet intense portrayal of chaos and what can feel like the decline of sanity in the times of biggest confusion. 'Deranged' leads into 'Ambivalent', a broken-beat beauty exploring the darkness of unsurety infiltrated with the lightness of hope. Its organic analogue percussions woven throughout representing an underlying struggle yet unwavering persistence in the search for truth. 'Unconscious Mind' follows - mechanical elements and unique drums depicting the busyness of the unconscious mind at work - our detachment from reality coming across through its feeling of incompleteness. Penultimately, 'Tangled in White Stripes' gives the feeling of claustrophobia - the frantic frustration of being trapped within ourselves, as if a straitjacket restrains us from liberation - making it a perfect 'let it go' release for the dance floor. Lastly, the solemn, ethereal soundscapes of 'Awake' complete the release, signifying the realisation that all of our struggles are in fact dictated by the mind - providing both relief and dejection.