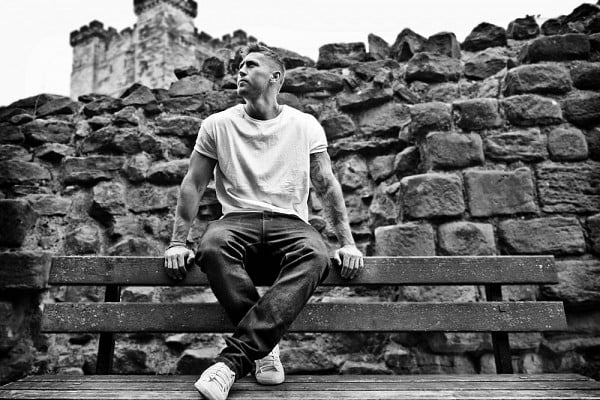 What Does It Take #3– Interview with Cristoph
For the third instalment of 'What Does it Take' we are very happy to of had the opportunity to chat with a truly talented up and coming DJ and producer - Cristoph.
Cristoph's DJ sets and productions range from Deep House to Tech House to Techno, integrating heavy bass lines with quality and uplifting melodies.
In this interview Cristoph shares his experiences right from the first gig he ever played, through to how successful 2013 has been for him and gives invaluable insights and advice for all aspiring DJ's.
When did you get into the music scene? How old were you?
Both my Dad and Brother were DJ's so I've been into the music scene all my life basically. I used to mess around on their decks then my Dad bought me first pair at the age of 15 and its just went on from there really.
Did you start DJing or produce first?
Started to DJ first, I've only been producing properly for the past couple of years really.
Do you remember what it felt to play for the first time in front of the crowd? Did your first gig went well?
First time I DJ'd in front of a crowd was at a party I'd put on with one of my friends. It was a great feeling seeing people having fun to the music I was playing. My first 'proper' gig was when I was 17 in a nightclub in Newcastle. I was ridiculously nervous but it went well and the promoter was really happy. I still get nervous before every gig now.
What's your ideal/preferred DJing set up?
Ideal setup would be 3 Pioneer CDJ 1000's or 2000's and a pioneer DJM 900 nexus.
What piece of software and hardware you could not live without?
Ableton 9 and my Novation 61sl mk2 controller keyboard.
Who is your favourite DJ and Producer?
This is a question I'm asked a lot by people I talk to. I don't think I could pick just one as I find the whole industry massively talented. I'm really into Hot Since 82's stuff at the moment and think he's a great DJ too. Think Detlef is producing some great tracks, as is Guti. Maya Jane Coles is another producer and DJ who I'm massively into. I'm also a huge fan of Eric Prydz. I may not play his music out when I DJ but I think the guy is a genius!
What do you do outside of the dance music scene?
Outside of music I like to just chill and see my family and friends. I'm an uncle to 6 nephews and 2 nieces, with another nephew or niece on their way so I enjoy seeing them a lot. Other than that I like to watch football and american football. Saying all this, its not often i'm out of the studio.
To my understanding, you had a really successful year in 2013, released quite a few tracks on Underground Audio and Defected Records, what's in the bucket list for 2014?
2013 was a crazy year to be honest, couldn't have wished for it to go any better! 2014 I have 2 EP's with Defected and a remix too, an EP with Extended Play and one with Relux Underground, gigs wise I'm playing Bath in January then London in February, March and April. Hopefully I'll just continue producing music which labels are wanting to sign and get more bookings. I'm still very new to it all so just enjoying the experience and learning new things.
And lastly, what does it take to make it?
A lot of hard work and determination goes into following any dream and I don't think the world of DJing and production is any different. I personally don't think 'I've made it' or at least not to where I want to be. However, what I can say is that you must be prepared to make any sacrifice and put as much effort in as physically possible. You can take a lot of knocks in this industry but you have to take them as part of the learning curve. Music is an art so for me there is no right or wrong, just people's opinions. I've found that the amount of time you put in in the studio you often miss out on things your family and friends do, trips away, nights out etc. It can be lonely at times as it's just you and your computer or just you travelling away to a gig to meet strangers. This is the sacrifice you have to make though and trust me the rewards will be more than worth it if you put the effort in. The feeling of finishing off your own track, finding that a label wants to sign it, seeing you have been booked for a gig or even just seeing people who enjoy your music are feelings that just can't be beaten for me. It's been my dream since I can remember so I guess I've always been willing to do whatever it takes to try and reach the grade I want to be at. If it doesn't work out then at least I can say I gave it my best shot.
You can check out Cristoph more online at:
https://soundcloud.com/cristophmusic