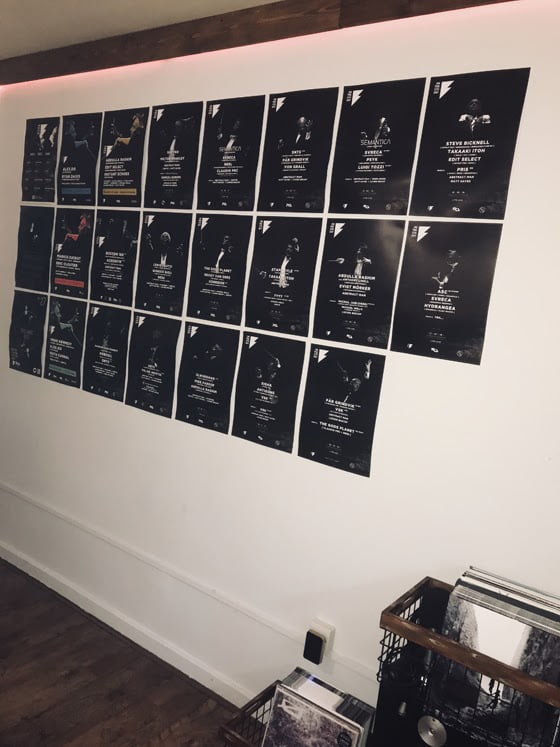 On the 5th Day summer party
As some of you might know apart of teaching and mentoring here at Become A DJ we are also founders and organisers of On the 5th Day project - techno events, podcast series and record label. You can head down to Facebook page to learn more HERE.
On the 5th Day events take place at an incredible venue, Corsica Studios. The aim is to create a truly free and welcoming environment, where people from all walks of life can join together and be connected by the music they love.
Through the curation of our line-ups, we aspire to generate magical musical flow and thus truly memorable events which push boundaries and where artists feel free to illustrate their many different colours to a musically hungry and inquisitive crowd. Each of the artists we book, both guests and residents, are a crucial piece to a visionary puzzle which once complete, delivers a musical work of art.
What's in store during our next On the 5th Day event on the 21st of July?
Once again, we're inviting three artists who are each hugely inspiring and motivating to us, all working absolute magic in their own beautifully original ways, helping to keep the scene thriving and pulsating with inspired innovation and spirit.
Separately, we have huge love and respect for all that they're doing; put them together, well we have no doubts this will be one of the most stunning stories told at an On the 5th Day gathering so far.
The incredible Svreca (Semantica Records label boss) will return for his second On the 5th Day residency appearance of the year and holding our other headliners in such high regard, we know this is going to be a very special night for him too.
Joining him will be Hydrangea, a sensational DJ and producer based in France but making beautiful, earthly ripples on the deep techno and ambient realms around the world - her personal ethos which can be felt throughout her musical offerings being: "Look deeper into nature and you will understand everything better." We couldn't agree more.
Finally, the fiercely talented ASC (aka James Clements) joins the line up to deliver a hybrid set. If you're familiar with his music then simply seeing the name will most likely get your heart racing. With a musical career spanning over the last 20 years, across the realms of D'n'B, experimental, ambient and techno, ASC is renowned for pushing boundaries and never failing to inspire. We're flying him over from the states for what will be his only European performance of the trip and for someone who is more studio-based these days, this is a rare opportunity to catch him in action.
Three passionately talented artists perfectly personifying On the 5th Day, all with undeniable talents for capturing and communicating feeling through their music.
This will no doubt be a highlight of the summer for London's techno scene - come and join us! Tickets are available on Resident Advisor HERE.