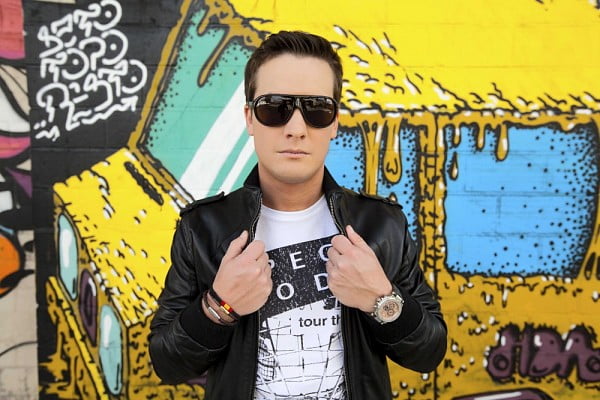 What Does It Take #1– Interview with Sixty69nine
At Become A DJ we're all about turning ideas into realities. We're dedicated to giving the guidance and know how to those wanting to take the plunge into the DJ World. This new "What Does It Take" series will give you an insight into the stories of a range of widely-established and rapidly-rising DJs that are already making careers within the DJ industry.
Launching the series this week is Sixty69nine. Hailing from Belgium, where he holds key residencies at some of the country's top House music hot-spots – Sixty69nine is taking his love of music and carving himself a career out of it. With the likes of Tomorrowland and The Yacht Week already ticked off of his DJ bookings bucket list – he's a man on a mission and isn't taking any prisoners on his way up the DJ career ladder.
More than just a DJ though, Sixty69nine is a proficient producer who has enjoyed success in the Belgian dance charts and has a discography with some impressive labels in house music circles. Day to day he even works for Belgian national radio constructing playlists and mixes that go out to the whole nation.
Interview:
Thanks for talking with us today. We want to get some insight into your journey so far with music. Can you tell us a little about what it was that first pushed you towards picking up the headphones both as a DJ and producer?
Music is all about passion and I want to share my passion for music with as much people as possible. At first you start off with playing other people's music. But after a while you start making your own edits of existing tracks to create more of a personal style. The next logical step is creating your own original tracks. The best feeling in the world is playing a track that you created yourself and seeing a massive reaction from the crowd. Goosebumps! And as a certain Swedish house role model of mine always says: Goosebumps never lie!
What did you learn to mix on to begin with?
A very cheap 2 channel DJ mixer and 2 turntables.
What tips would you give to first time buyers of DJ gear?
Try to save up money till the point you can afford something that works/feels like the industry standard in clubs and festivals.
What are your views on beat-syncing software? Is there a place for them or is it just taking away some of the magic of DJing?
A 'real' dj should be able to beat-match without any help from software. I personally never use beat-syncing software/buttons but I don't judge people who do. The most important thing in the end, is that the people on the dance floor have a good time.
Which headphones do you rate highly for DJing?
I absolutely love the Sennheiser HD 25s.
High-end DJ equipment is getting more and more expensive every year. Are you someone that chases the new technology?
I always keep an eye on what's moving and changing. But for the moment I'm quite happy with what I'm using during my gigs. A USB key and a pair of Sennheiser HD25s. In my rider I always ask for a pretty standard set-up: DJM 900 Nexus with at least 3 linked CDJ 2000s. And of course a pair of good stereo monitors in the booth with an adjustable volume control on the DJM 900 Nexus. Pretty funny how technology has taken DJing to the next level. I started out with heavy crates full of vinyl and now I can carry all my music in one simple USB-key.
You work for a national radio in Belgium. Tell us some more about your day to day roles and how you managed to get work in that field?
I make daily mixes that are being used during the office hours playlists. So every hour, two tracks are being mixed. And I make those mixes in Ableton Live. It's nothing like mixing live for a crowd or mixing only house music but it's fun too!
Any tips for our students and readers that also want to find a job out there that involves music and DJing?
Get your name out there! Make sure you have a good product to work with and try to get in touch with the right people without being too pushy.
Thanks for the insights into your work! Last question – What does it take?
It takes a lot of hard work. It's good to see that you guys offer guidance and education to people who want to get into this business.
You can check out Sixty69nine more online at:
www.facebook.com/official.sixty69nine www.soundcloud.com/sixty69nine www.sixty69nine.be