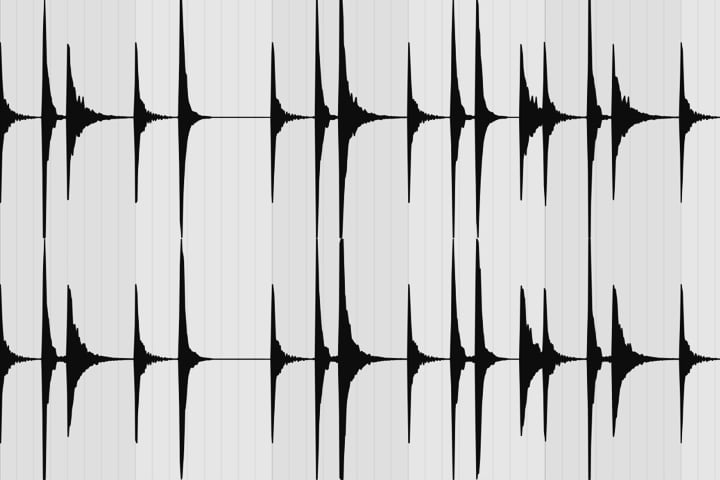 FREE SAMPLES FOR MUSIC PRODUCTION
When making your tracks, samples can be a very fun and useful resource to feed your creativity, help to express your ideas and add originality to your music. Samples are small elements of recorded sounds which are re-used in new music tracks. Any recorded material can be sampled and processed, ready to include in your new creations. Samples can include elements of a song, dialogues from films, youtube clips - anything that has been recorded and catches your creative ear. Most producers would usually process the sample to create a new feel and make it fit their concept and idea, which includes techniques such as layering, equalising, repitching, and looping, to name just a few possible manipulations. After all, most of the time, used samples become unrecognisable as they are completely recontextualised. The use of samples provides the producer with endless possibilities for their idea expression.
Finding sounds to sample isn't difficult when you know where to look. There are many websites on the net which store libraries of different recorded samples. However, if you have a particular idea and know the type of sound you are after it can feel like trying to find a needle in a haystack.
If you would like to learn more about manipulating and processing samples or how to record your own, book our one to one Music Production sessions HERE.
To start your sample digging, we have compiled a list of go-to website for royalty-free and easily accessible libraries.
https://freesound.org/ - FREESOUND
Freesound is a great database of audio samples recorded and uploaded by fellow users from around the world. It's easy to use and to navigate - just type in the desired sound and explore the results. The database offers waveform previews, tags and other useful filters for an easier search. The database is completely free, however, pay attention if using samples in your tracks as some users request to be credited.
http://bbcsfx.acropolis.org.uk/ - BBC Sound Effects
The BBC Sound Effects library is a goldmine for any sound designer or more obscure music creator. It includes an impressive 16,016 recordings under the terms of RemArc licence which means the sound effects are BBC copyrighted and you need to clear it for commercial use, but they may be used for personal, educational or research purposes.
The sounds are organised into a vast number of categories such as atmospheres, British rail, explosions, birds, waterfalls, screams to name a few.
https://archive.org/details/audio - Internet Audio Archive
This library is full of royalty-free original music, news broadcasts, old radio shows and even book and poetry readings. You can search the archive by year, media type, language and subject.
http://legowelt.org/samples/ - Legowelt
Legowelt is simply a legend, with his career spanning for over two decades. His extensive sample library is uploaded on his website and holds an expansive collection of synths and drum machines. Think about legendary vintage synths like Roland Juno 106, Kawai K4 and 1970's Minimoog. All files come in a .zip folder and the sounds are all in 16bit WAV format. This library is a must for everybody as you truly need to browse the site and play around with some of the instruments there.
https://samplefocus.com/ - SampleFocus
This community-led library hosts thousands of audio samples. All the items are tagged and catalogued by category, timbre, mood, character and instrument which makes your searching much easier and quicker. What is more, it offers recommendations on similar sounds based on your search.